"I'm Kristie Rosser and I specialize in helping busy, productive, and highly motivated people find their life-balance using a blend of nutritional medicine, lifestyle strategies, and bio-identical hormone therapy. Let me be your guide to Optimal Wellness."
Are you feeling like your once awesome life
is now out of balance?
Stuck in a tired body that struggles to perform
at it's best and the way you need it to?
Frustrated with living in constant survival mode?
Struggling to lose weight—you've tried it all and nothing works!
Feeling the inevitable changes caused by low hormones?
Aging differently than you want to age?
Then I'm glad you're here and that you found me.




Because I can help!
I specialize in helping busy, productive, and highly motivated people find their life-balance and take back control of their lives, and health.
Think of me as your Wellness Nurse Practitioner + Nutritional Therapist + Health Coach + Life coach
all wrapped in one great package.
I have found that most people get so busy living their day-to-day lives that they slip slowly out of balance. They become content to exist in a state of health so undesirable, and live that way for such extended periods of time, that they have forgotten how good they can feel—how good their bodies are designed to feel.
Has this happened to you?
ONE DAY, you realize that things are out of control. Maybe it's a major health wake-up call. Or something less urgent, like your clothes don't fit. You find yourself exhausted after 3pm and existing on sugar, carbs and caffeine. Your sleep quality is poor and your energy is on empty–not restored with sleep. And your hormone imbalances leave you feeling like one of the 7 dwarfs (hint—it's not Happy).
And you are frustrated…
This leads you to ponder questions, like:
Where did my energy go?
Why can't I perform at work or at the gym the way I used to?
Where did this extra weight come from?
How did my lifestyle get so off track?
And how do I get my energy, my life and my healthy-balance, back?
And your search for the answers
to these questions and more,
is WHY you came looking for me.
What if I told you that your body was designed to repair,
reboot, and perform well again?
That by identifying and treating the source of imbalance in the body, you can prevent disease and in some cases, reverse it?
Truth:
You can feel better again.
You can have your life back.
My beliefs are different than most providers:
and in my case, different is not only Good– different is Refreshing.
We can live high-quality, fulfilling lives.
Truly changing your life and improving your health is both intensive and rewarding.
You can live your optimal life, right now, starting today.
I have learned how to unlock my inner power to heal, and I can help you do the same.
If you are ready to invest in your wellness through life-balance, aging well, achieve and maintain a healthy body weight, prevent disease
and improve your quality of life, then Optimal Wellness is the place for you to begin to Live Your Life Optimally.
Let me be your guide to Optimal Wellness.
12 Steps to Whole Foods
Learn the 12 Steps to enjoy a lifestyle eating the world's most nutritious foods–easily, inexpensively, and deliciously.
LEARN MORE HERE: COMING SOON
Detox & Revitalize 26-Day Detox + 28-Day Revitalize
26-Day Detox & 28-Day Revitalize
Check out my latest 26-day Detox + 28-day Bonus program. Start feeling refreshed, recharged, and revitalized.
LEARN MORE HERE: COMING SOON
Plant Based Nutrition: GSGLife
Protandim: Nrf2 Synergizer and Anti-Aging Creme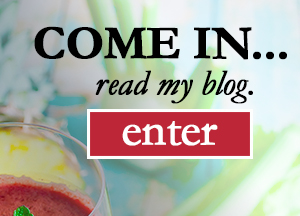 CONNECT WITH ME…
Homepage
December 6, 2014